Thermography is a non-contact measurement method to determine temperatures, based on the fact that each body emits electromagnetic radiation and that the intensity of this radiation is dependent on temperature.
With this measurement method, temperatures can be determined even in places that are difficult to access. An overview of temperatures and temperature distributions of several objects can be obtained very quickly in a clear heat image.
Thermography is used for a wide range of applications. The best-known example is certainly building thermography for visualizing thermal bridges, defects in thermal insulation or damp spots as a starting point for mold growth. We also examine thermal solar collectors and heat storage systems. Further applications of thermography are in electrical installations (e.g. switch cabinets, transformers, circuit boards) and in industrial installations (e.g. heat exchangers, ovens, motors), furthermore in the location of leaks, in the inspection of district heating pipes and networks up to applications in medicine.
At IGTE, thermographic investigations are carried out both as external service and within the framework of research projects. To date, the following investigations have been carried out, amongst others:
Thermographic investigations of switch cabinets
Thermographic investigations of solar collectors and heat storages
Thermographic investigations of radiation heaters
Thermography of buildings and facade elements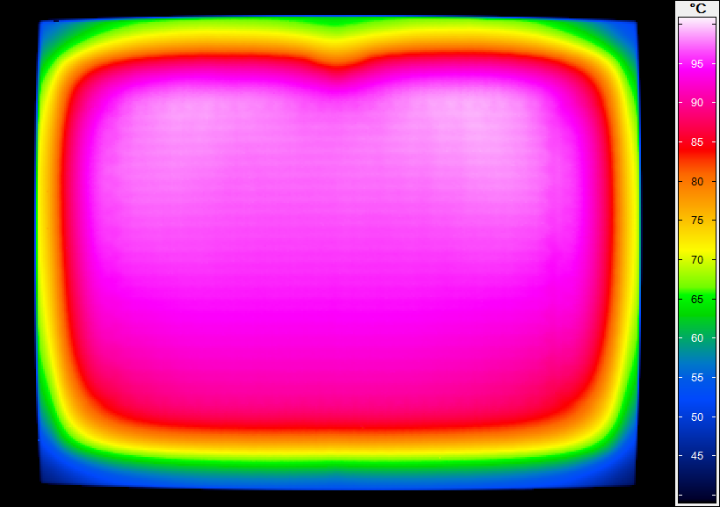 The IGTE team offers e.g. thermographic investigations for:
Buildings
Electrical systems and components
Industrial facilities and industrial components
Leakage detection
Special investigations
At IGTE, an infrared camera is available for measurements in the wavelength range of 7,5...14 µm, which is suitable for a variety of applications.
In the context of thermographic investigations, the optical properties of the objects or materials to be tested are often of interest, i.e. the characterization of the (spectral) reflectance, transmittance, and absorptivity/emissivity. These optical properties can be determined with the spectrometer available at IGTE.