On 1st of July, 2018, the Institute for Building Energetics (IGE), the Institute of Thermodynamics and Thermal Engineering (ITW) with its Research and Testing Centre for Thermal Solar Systems (TZS) and the Institute for Energy Storage (IES) were merged. The newly formed Institute for Building Energetics, Thermotechnology and Energy Storage (IGTE) will continue and expand current research and testing activities. The IGTE is headed by Prof. Dr.-Ing. Konstantinos Stergiaropoulos and Prof. Dr. André Thess.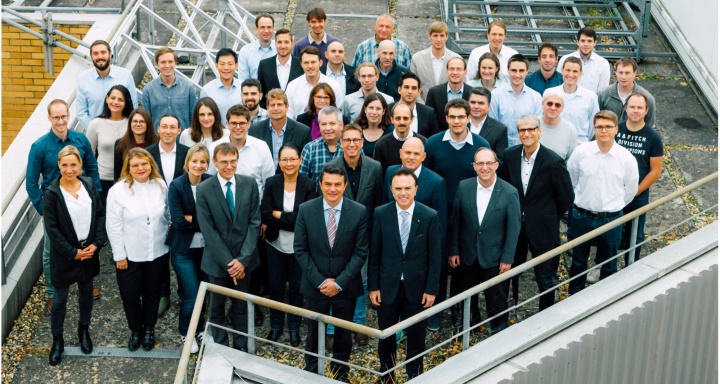 With the newly formed institute, the leading position of the University of Stuttgart on energy technology within the fields of building energetics, district solutions, HVAC systems and energy storages will be further strengthened. Combining the expertise of these three institutes in the new IGTE thus creates a broad research centre in order to meet the significant challenges and multi-faceted, exciting issues of today and the future - not only in research and teaching, but also in technology transfer within these areas.
As a part of this, IGTE has set ambitious goals:
Improving the energy standards for buildings and HVAC systems as a contribution to reducing energy consumption and emissions as well as increasing energy efficiency;
Optimizing the energetic and indoor air quality of the systems "buildings" and "districts" by considering the interaction of the technical components and storage systems;
Further developing the integration of renewable energies, in particular solar thermal systems, in HVAC systems for sustainable buildings;
Developing innovative thermal and electrochemical energy storage systems;
Developing simulation methods for thermal energy storages;
Performing system analysis to deepen the understanding of energy systems.
In the future, around 60 IGTE employees will be displaying and developing new, future-oriented solutions for the industry through research, teaching and testing activities as well as technology transfer in offices, laboratories and test facilities of the University of Stuttgart.
Address
Institute for Building Energetics, Thermotechnology and Energy Storage
Pfaffenwaldring 6, 70569 Stuttgart, Germany