Within the framework of the research project "Development of accelerated ageing tests for solar thermal collectors and their components (SpeedColl)", accelerated ageing tests were developed.
For the development and implementation of the accelerated ageing tests for the entire collector, a climate chamber with a broad performance spectrum was required. To create conditions as realistic as possible, the climate chamber is able to simulate the environmental variables temperature, humidity and radiation as well as their combinations. In the SpeedColl project, such a climate chamber was developed and realized at IGTE in cooperation with specialists for climate chambers and light engineering. The result is our climate simulation test chamber "KlimSim".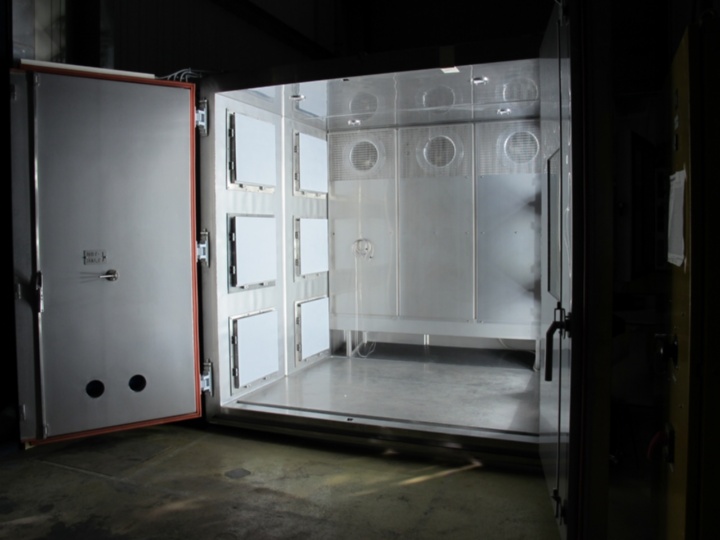 Internal dimensions
Height: 2,450 mm
Breadth: 2,400 mm
Depth: 2,050 mm
Adjustable temperature range
Combined temperature and humidity control
+10 to +90 °C and 10 to 95 % relative humidity
Further properties
In addition, the climate chamber also includes a simulator for sunlight as well as UV radation. Therefore, the development and realization of accelerated ageing tests is possible under various, especially also combined climate boundary conditions. The climate chamber is also available for other investigations on request.