Chair of Heating and Ventilation
The chair offers lectures on the basics of thermodynamics, heating and ventilation technology, heat generation and refrigeration as well as energetic component and system evaluation. Lectures are offered to students of energy engineering, mechanical engineering, technology management, environmental protection and real estate technology and economics.
Chair of Energy Storage
With the lecture "Thermodynamics of Energy Storage Systems", the chair contributes to the master's programmes in energy technology, process engineering and technical cybernetics and organises interdisciplinary courses in the field of fuel cell and battery technology.
Furthermore, the chair aims to encourage all interested university members to eat a varied and healthy diet with the lecture "Culinary Thermodynamics" and to whet their appetite for thermodynamics.
Contact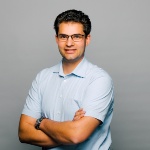 Dr.-Ing. Tobias Henzler
Coordinator of Teaching; Team Lead